About Us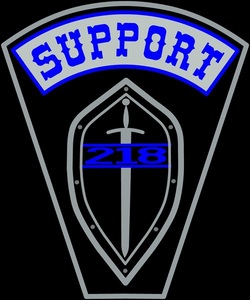 Blue Reapers Motorcycle Club puts brotherhood first. A club is only as strong as it's leadership and relies on the strength and honesty of it's membership to thrive. We have no secrets. We have no hidden agenda. We're family. My brother's welfare comes before my own.


We accept only like-minded individuals. Because of this, every member has a voice in the direction of the club as a whole. If you need to have a list of positions after your name to establish your value, we aren't the club for you. If you're just patch hunting, buy a support patch. Our patches are earned, not given.


This is a motorcycle club. We don't just sit around and drink. We ride. We ride often. Every Friday night after work during the summer months most chapters have an open ride All law abiding clubs and individuals are welcome. It's a relaxed ride that typically ends with dinner and brotherhood. We have pick up rides throughout the week and on weekends. If you want to come along just send us a message. We don't have mandatory participation for members, we want to participate.

We'll support almost any law enforcement or veteran event. Just send it to us and we'll add it to our calendar. Please contact us with membership or chapter requests.

---